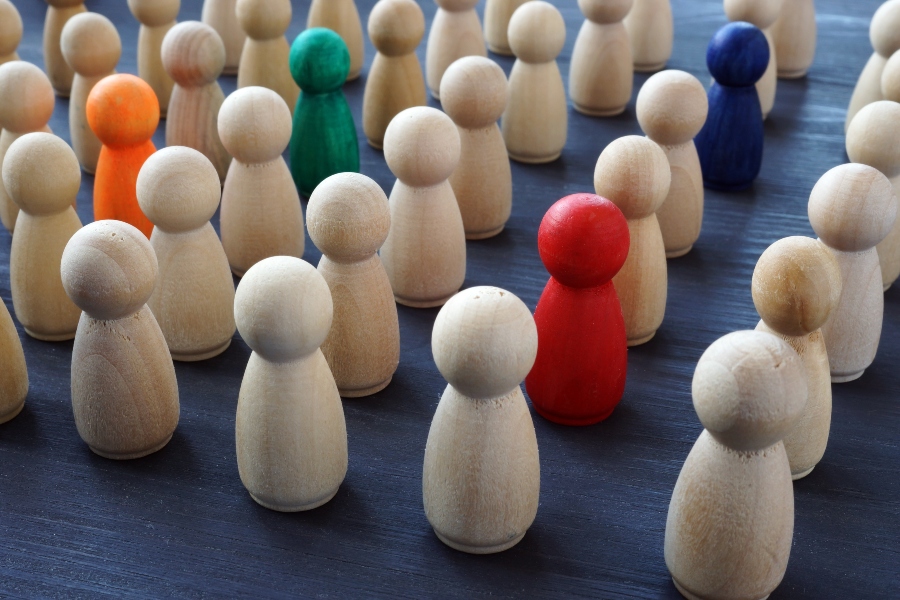 Defining Vulnerable Populations in Healthcare
As providers, health plans, and industry stakeholders continue to look at ways to address the social determinants of health (SDoH) and improve health equity, understanding the needs and challenges that vulnerable populations face is a critical first step.
Yet the term vulnerable population is often vague and used interchangeably with at-risk. For example, during the COVID-19 pandemic, the term was used to discuss populations who were most likely to be infected with and succumb to the virus. At the same time, the pandemic further exposed the racial and ethnic health disparities that have existed for quite some time among vulnerable populations.
What are vulnerable populations in healthcare?
For many populations, multiple barriers exist that prevent people from accessing quality care that lead to optimal health outcomes.
The Commonwealth Fund states vulnerable populations refer to individuals who have poor access to health care, receive poor-quality care, and experience poor outcomes1—often the result of:
age
geographic location
language
healthcare literacy
chronic illness or disabilities
race or ethnicity
poverty
gender or sexual orientation
Younger and older individuals can be considered vulnerable populations
Children are generally referred to as a vulnerable population because of their relative inability to advocate for their own interests and to protect themselves from harm.
The World Health Organization (WHO) identifies children as being particularly vulnerable to poor health outcomes due to climate change, indoor and outdoor air pollution, obesity, harmful commercial marketing, injury and violence, conflict, migration, and inequality.2
Older adults are also among some of the most vulnerable populations. This is true even when they are physically able to care for themselves and are in full possession of their mental capacity. The reason is that in the event of a disaster, seniors, like children, are likely to suffer disproportionately compared to their younger neighbors.
Older adults are also considered vulnerable because they're more susceptible to conditions related to aging such as Alzheimer's disease, diabetes, and heart disease. They also face mobility issues and face social determinants of health factors that prevent access to care.
Geographic areas are another indicator of vulnerable populations

For the 46 million Americans 3 who live in rural communities, lack of access is a challenge that is linked to poor outcomes.
Those who live in rural areas have a greater risk of death due to:
heart disease
cancer
unintentional injury
chronic lower respiratory disease
stroke
Populations with limited income are also more likely to have poor health outcomes. Research4 shows those with lower income have significantly higher rates of smoking and alcohol use which are linked to higher rates of obesity, diabetes, heart disease, and other conditions. Plus, even relatively healthy low-income people have higher health risks, worse access to care, and greater social needs than relatively healthy moderate and higher-income populations.4

Certain racial and ethnic groups are among vulnerable populations
Vulnerable populations can also include certain racial and ethnic groups who face health disparities, and experience higher rates of poor health and disease compared to whites.5 For example, Black and American Indian, and Alaska Native people have a higher risk for many chronic health conditions including diabetes and hypertension.6
They are also more likely to:
die from treatable conditions
die during or after pregnancy
suffer serious pregnancy-related complications
lose children in infancy6
A lack of cultural competency among providers and health plans can also affect care. One study 7 found that cultural differences led patients to feel a sense of powerlessness, negatively impacting the patient experience. Among certain racial and ethnic groups, cultural differences such as language or deeply-held beliefs about discussing end of life can also create barriers to receiving more advanced care, such as palliative support.
Individuals with Limited English Proficiency (LEP)
In the U.S., 67.8 million8  people speak a language other than English, and individuals with limited English proficiency (LEP) are among vulnerable populations in healthcare.
Language and culture are barriers to care access and lead to poor health outcomes. A recent Pew Research Center survey9 found that 44% of Hispanic Americans say that more communication problems from language and cultural differences are a major reason they have worse health outcomes than other adults. Individuals with LEP can be vulnerable to adverse health outcomes even if they have health insurance and access to excellent medical facilities.
Populations with low healthcare literacy
Low healthcare literacy affects more than 50% of people 10 in the U.S. and costs health plans approximately $10 billion a year. 11
Those with low health literacy are more likely to have poor outcomes including challenges managing chronic diseases, hospital stays, and emergency room utilization. 12
Some LEP individuals may have limited health literacy in English and their native language, which makes access even more complicated.
Individuals living with chronic or serious illness
People with chronic diseases are, by definition, at risk for poor health outcomes and six in ten adults in the U.S. have at least one chronic disease, while 40% have two or more.13 Chronic diseases are the leading cause of death and disability and are responsible for $4.1 trillion in annual healthcare costs.13 Recognizing higher healthcare utilization and costs, Congress regularly mandates expenditures to pay for the needs of the chronically ill, as they did with the passage of the 21st Century Cures Act in 2016. 14
Caring for vulnerable populations
Providing care to vulnerable populations, including older adults, certain racial and ethnic groups, those with chronic conditions and serious illness, low healthcare literacy, limited English proficiency, and those living in rural, underserved communities requires a whole-person approach, which includes identifying and addressing barriers to care access, the social determinants of health, and providing culturally-competent care.
To learn more about CareCentrix post-acute care and palliative solutions to help vulnerable populations, identify and address gaps in care, request a consultation.
EDRC 1918
References

Health at Home
Health equity
Home First Analytics
Palliative Care
Quality Care
Social Determinants of Health