The Challenge
Simplify the journey from hospital to home
The journey from hospital to home can be complex and often highly fragmented. With the right support in place, 80% of members sent to a sub-acute facility could recover at home with the same or better outcomes.1 A simplified path home should include discharge plans that identify the right provider, address the whole person, including non-clinical support, effectively engage members, coordinate care services, and connect information back to providers.
Program Results
15% of stays are redirected to the home 1
25% reduction in total SNF days3
$6 PMPM in annual savings3
90% provider satisfaction3
21 states with dedicated care teams3
0
Health Plan Members
Prefer receiving care in the home5
15% of stays are redirected to the home with the CareCentrix post acute care program.3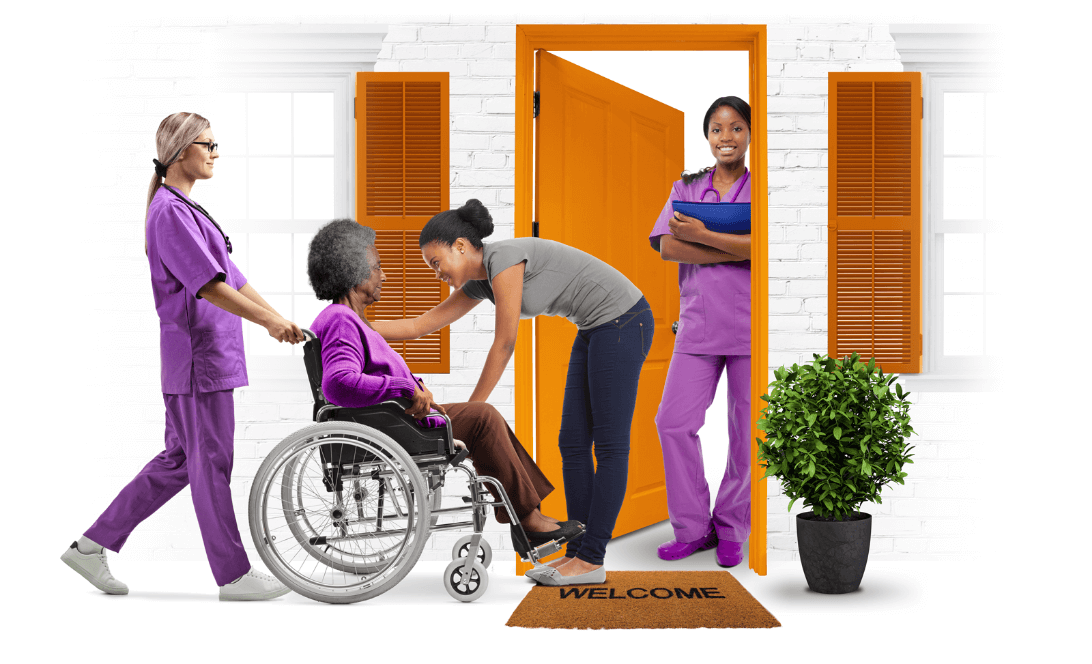 Our Approach
Our Site Optimization solution ensures that members who can safely go home after a hospital stay, do go home with the right services. For members who require a transition to a post-acute facility, we identify the right provider and proactively engage facilities to ensure each member stays on track with the recovery plan, so they can return home sooner.
The journey home from the hospital begins with our proprietary HomeFirst Analytics, which generates personalized discharge recommendations to direct members to the appropriate next site of care.
Our in-market care teams collaborate with providers and advocate for members from the time they're admitted into the hospital through discharge. They understand the member's clinical and non-clinical needs and ensure the right home services are in place so they can meet their care goals, reduce the number of post-acute stays and unnecessary readmissions.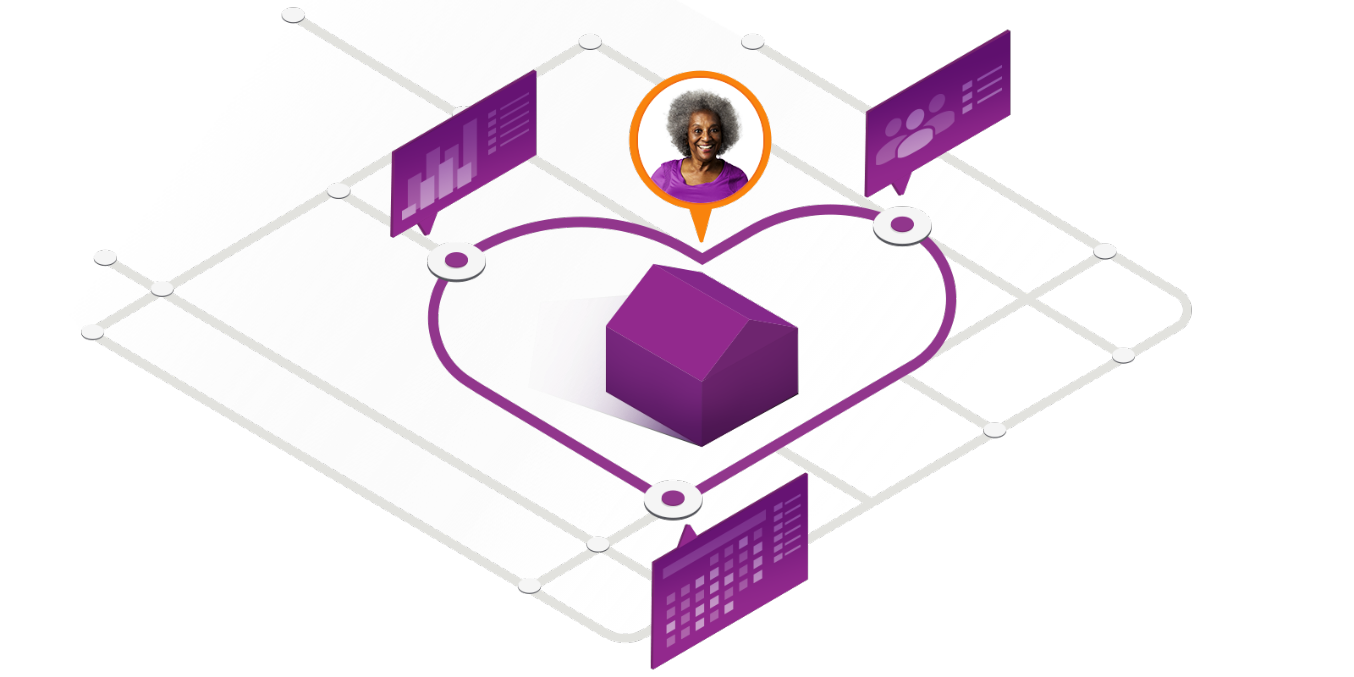 The CareCentrix Value
With the appropriate support, coordination, and real-time data, CareCentrix reduces readmissions for members who follow our discharge recommendations.
Our Site Optimization solution leverages HomeBridge®, our proprietary care coordination platform, which provides a single platform to document and access information offering complete transparency for providers and the care teams to manage hospital discharge. Our platform seamlessly integrates with health plans' systems and includes automated data feeds, clinical notes, and authorizations to manage care effectively.
CareCentrix has a robust implementation process that begins with a dedicated and experienced team, focused on flawless execution to get the Site Optimization program up and running. We provide a savings guarantee and enhance Stars and HEDIS® measures.3